The Pennsylvania Bar Foundation has issued the following press release naming second-year law student Amando Dominick and third year law student Vitória Medeiros as recipients of the 2019 James W. Stoudt Memorial Scholarship Fund award. 
HARRISBURG (Jan. 21, 2020) — The Pennsylvania Bar Foundation recently named second year law student Amando Dominick and third-year law student Vitória Medeiros, both of Temple University Beasley School of Law in Philadelphia, as 2019 James W. Stoudt Memorial Scholarship Fund award winners. Each recipient received $3,000.
The scholarship was named to memorialize a steadfast supporter of the Pennsylvania Bar Foundation, James ("Jim") W. Stoudt, who was instrumental in the creation of the Pennsylvania Bar Trust, where he served in many capacities for more than 40 years. Awarded annually, it offers three $3,000 scholarships, two of which are specifically designated to support minority law students, to candidates attending any of the nine accredited law schools serving Pennsylvania.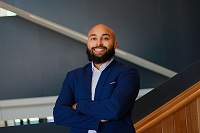 Dominick's dream job is one that allows him to best serve others. A summer legal internship last year at the U.S. Attorney's Office for the Eastern District of Pennsylvania solidified his years-long desire to be a prosecutor and help to keep people safe. This summer, he will be interning at the Philadelphia District Attorney's Office and plans to continue his work there after he graduates from law school. At Beasley School of Law, Dominick is the Criminal Justice Section co-chair of the National Lawyers Guild, founder of the First Generation Committee and the staff editor of the Political and Civil Rights Society. He planned and moderated an "Intro to Mass Incarceration" panel featuring formerly incarcerated individuals and a law professor specializing in the collateral effects of incarceration for his peers. Currently, Dominick is working with the Philadelphia Youth Sentencing and Reentry Project to develop a workshop to help formerly incarcerated persons get an education and employment.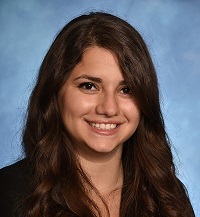 Born in Brazil, Medeiros immigrated to the United States with her family when she was nine years old. Observing her own family's experience with the gap in access to justice is what sparked her interest in a career in law. After she graduates law school, Medeiros intends to practice law with a special focus on low-wage immigrant workers in the Philadelphia region. At Beasley, she is the former president of the Latin American Law Student Association and a teaching assistant for the Integrated Trial Advocacy Program. She has held several externships, clerkships and internships at various organizations, including Pond Lehocky Stern Giordano Disability, Philadelphia Legal Assistance, U.S. Department of Labor, Office of the Solicitor Region III, Sheller Center for Social Justice and Justice at Work Inc. where she was a Peggy Browning Fellow.
The James W. Stoudt Memorial Scholarship Fund is administered by the Pennsylvania Bar Foundation, the charitable affiliate of the Pennsylvania Bar Association. For more information on this and other scholarships, visit www.pabarfoundation.org.